SingleStore
Data Management & Analytics

Overall Rank: 41
Category: Data Management & Analytics
Category Rank: 10
Awards:
Top Software Company of 2023
Profile
The world's leading brands rely on data – to make the right business decisions, to deliver exceptional customer experiences and to stay ahead of the competition. This reliance on data brings with it a need for simplicity, speed and scale. SingleStore delivers the world's fastest distributed SQL database for real-time applications, SingleStoreDB. By combining transactional and analytical workloads, SingleStore eliminates performance bottlenecks and unnecessary data movement to support constantly growing, demanding workloads. Digital giants like Hulu, Uber and Comcast, and many more of the world's leading SaaS providers, choose SingleStore to unleash the power of their data – supercharging exceptional, real-time data experiences for their customers. Follow us @SingleStoreDB and @SingleStoreDevs on Twitter or visit www.singlestore.com.
Key Products
SingleStoreDB
SingleStoreDB unifies transactions and analytics in a single engine to drive low-latency access to large datasets, simplifying the development of fast, modern enterprise applications.
Built for developers and architects, SingleStoreDB is based on a distributed SQL architecture, delivering 10-100 millisecond performance on complex queries — all while ensuring your business can effortlessly scale.
Customer Insights
SingleStoreDB powers real-time data innovation for hundreds of customers including more than 100 Fortune 500, Forbes Global 2000, and Inc. 5000 brands across financial services and fintech, telecom and networking, streaming media, adtech, martech, supply chain logistics, and other verticals. Companies like 6sense, Cisco, Comcast, Dell, Disney, Heap, Hulu, LiveRamp, NBC, Siemens, SiriusXM/Pandora, Sony, Thorn, Uber, Western Digital and others use SingleStoreDB to fuel real-time customer experience analytics and interactive dashboards.
Statistics



 SingleStore Kai ™ for MongoDB® provides 100-1,000x faster analytics and vector functionality for AI for MongoDB applications.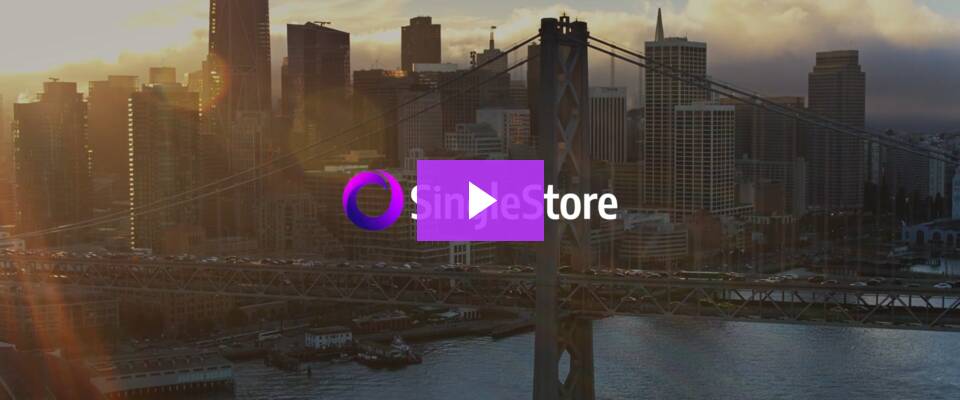 Additional Videos & Webinars visit here.
Key Executives
Raj Verma, Chief Executive Officer
Raj Verma is Chief Executive Officer at SingleStore, where he is responsible for leading the company, driving its growth and charting its forward direction on behalf of its customers, investors and employees. With over 25 years of experience in the tech industry, Raj has worked with clients across multiple industries and organizations, from start-ups to enterprise level. He is currently a member of the Wall Street Journal CEO Council and the World Economic Forum.
Adam Prout, Chief Technology Officer & Co-Founder
Adam Prout is the CTO at SingleStore and oversees product architecture and development. He joined SingleStore in 2011 as a co-founding engineer. Previously, Adam led engineering efforts on kernel development at Microsoft SQL Server. He holds Bachelor degrees in Computer Science and Mathematics, and a Masters degree in Mathematics from the University of Waterloo.
Brad Kinnish, Chief Financial Officer
Brad brings over 25 years of accounting and finance experience to SingleStore. Previously, Brad was CFO at Aryaka Networks and Marin Software. Prior to Marin Software, Brad was a Managing Director in the Software Investment Banking group at Deutsche Bank. Brad began his career at Ernst & Young as a CPA. Brad received his B.A. degree from the University of Washington.
Madhukar Kumar, Chief Marketing Officer
Madhukar is a developer turned growth marketer and an expert in Product-Led Growth (PLG) with 18+ years of experience leading product management and marketing teams. He has successfully implemented PLG at Nutanix, Redis and DevRev, and is a guest lecturer at Duke University on PLG and New Product Development.
Meaghan Nelson, General Counsel
Meaghan brings over a decade of legal experience to SingleStore. Meaghan was previously associate general counsel at Veeva Systems. Prior to Veeva, she was in private practice at Gunderson Dettmer and Wilson Sonsini focusing on capital markets and IPOs. Meaghan began her career at Cravath Swaine & Moore focusing on M&A. Meaghan received her BS from Georgia Tech and JD from the University of Illinois, Urbana-Champaign.
Mick Charles, SVP Human Resources
Mick Charles is SVP of Human Resources at SingleStore, previously the VP of Corporate Marketing. Prior to SingleStore, he spent nearly two decades in sales at TIBCO Software, with a final position as VP, Head of Sales – Americas East.
Sanjay Aurora, SVP Sales
Sanjay brings decades of sales and marketing leadership experience at high growth global software companies such as PTC, Interwoven, Oracle and Darktrace. His views on technology are widely reported by leading media outlets. Sanjay has a degree in Computer Science from IIT Roorkee.
Organizational Insights



Headquartered in San Francisco, SingleStore has offices across the world including in the United States, India, Portugal, Ireland, and Singapore. 




SingleStore has 395 employees as of April 2023.




60% of the leadership team is comprised of individuals from an underrepresented background.



Board Members
Bruce Armstrong, Khosla Ventures
Bruce Armstrong is an Operating Partner at Khosla Ventures, with a focus on big data and enterprise technology companies. Most recently, Bruce was the President and CEO of PivotLink, and held leadership positions at Kickfire, Sybase, Teradata, and AT&T. Bruce holds a Bachelor's, Computer Science from UC Berkeley where he is a current guest lecturer.
Kevin Efrusy, Accel
Kevin Efrusy joined Accel in 2003 and focuses on software and consumer investments, including Facebook, Groupon, Couchbase, and others. He also leads the firm's Latin America initiatives. Prior to Accel, Kevin founded Corio and served as the first CEO of IronPlanet. Kevin holds Bachelor's and Master's degrees in Engineering and an MBA from Stanford University.
Lonne Jaffe, Insight Partners
Lonne Jaffe is a managing director at Insight Partners. He was previously the CEO in Insight portfolio company Syncsort and SVP for corporate strategy at CA Technologies. Prior to CA, Lonne was with IBM, where helped a number of sizable software acquisitions. Lonne holds Bachelor's and Master's degrees from Harvard University.
Raj Verma, SingleStore
Raj Verma is CEO at SingleStore and has more than 25 years of global experience in enterprise software and scaling operations. Raj helped grow TIBCO software to over $1B revenue as CMO, EVP Global Sales and COO. He was also COO at Aptus Software and Hortonworks. Raj holds a bachelor's degree in computer science from BMS College of Engineering in Bangalore, India.
Sue Bostrom, Cisco Systems
Sue Bostrom has served on the boards of more than a dozen technology companies over the last two decades. Sue is the former EVP and CMO at Cisco Systems. With almost 14 years at Cisco, she developed and communicated Cisco's vision and strategy through positioning, branding, advertising and product marketing. Sue holds a BS in Business from the University of Illinois, and an MBA from the Stanford Graduate School of Business.
Ted Kummert, Madrona Venture Group
Ted Kummert is a partner at Madrona Venture Group. Ted recently led Products and Engineering at Apptio and previously was a Corporate VP at Microsoft and oversaw engineering and business teams for Microsoft's Application Platform, which includes SQL Server and SQL Azure. Ted holds a Bachelor of Science, Electrical Engineering from the University of Washington.
Tim Cabral, Veeva Systems
Tim Cabral is a board member at Veeva Systems, ServiceTitan and Doximity. He is also an advisor and venture partner at SeventySix Capital, and was previously the CFO of Veeva Systems. Tim helped grow Veeva to over $1B in revenue and was instrumental in the company's IPO in 2013 which raised over $300 million in primary and secondary capital. Tim holds a BS in Finance and an MBA in Finance from Santa Clara University, where he is currently a faculty member.
Investors
Accel
Accel is a leading venture capital firm that invests in people and their companies from the earliest days through all phases of private company growth. Atlassian, Braintree, Cloudera, CrowdStrike, DJI, Dropbox, Dropcam, Etsy, Facebook, Flipkart, FreshWorks, Jet, Qualtrics, Slack, Spotify, Supercell, UiPath and Vox Media are among the companies the firm has backed over the past 40 years.
DELL Technologies Capital
DTC is a team of investors, technologists, and operators working with people building foundational technologies. We invest early and stay committed, offering our portfolio companies deep domain expertise, operational know-how, and real customer connections.
Glynn Capital
Glynn Capital is focused on investments in private and public technology growth companies. They seek to be long-term investors in a limited number of excellent companies with world-class management teams, sustainable business models, and long-term growth potential.
Goldman Sachs Asset Management
Bringing together traditional and alternative investments, Goldman Sachs Asset Management provides clients around the world with a dedicated partnership and focus on long-term performance.
GV
GV supports innovative founders moving the world forward. We invest across the life sciences, consumer, enterprise, crypto, climate, and frontier technology sectors.
Hewlett Packard Enterprise
Hewlett Packard Enterprise (NYSE: HPE) is the global edge-to-cloud company that helps organizations accelerate outcomes by unlocking value from all of their data, everywhere. Built on decades of reimagining the future and innovating to advance the way people live and work, HPE delivers unique, open and intelligent technology solutions as a service.
IBM
IBM integrates technology and expertise, providing infrastructure, software (including market-leading Red Hat) and consulting services for clients as they pursue the digital transformation of the world's mission-critical businesses.
Insight Partners
Insight Partners is a global software investor partnering with high-growth technology, software, and Internet startup and ScaleUp companies that are driving transformative change in their industries. As of December 31, 2022, the firm has over $75B in regulatory assets under management. Insight Partners has invested in more than 750 companies worldwide and has seen over 55 portfolio companies achieve an IPO. Headquartered in New York City, Insight has offices in London, Tel Aviv, and Palo Alto.
IQT
IQT is the non-profit strategic investor that government intelligence and defense agencies have relied upon for nearly 25 years to anticipate their technology questions and needs and achieve solutions. IQT sources, invests in, and accelerates cutting-edge technologies from the commercial startup community to strengthen the security of the U.S. and its allies.
Khosla Ventures
Khosla Ventures invests in companies that are bold, early and impactful. The firm was started in 2004 by Vinod Khosla, co-founder of Sun Microsystems, to provide venture assistance to entrepreneurs. Headquartered in Menlo Park, Calif., Khosla Ventures invests in a range of areas including AI, climate, sustainability, enterprise, consumer, fintech, digital health, medtech and diagnostics, therapeutics and frontier technology.
Prosperity7 Ventures
Prosperity7 Ventures is the $1B diversified venture capital fund of Aramco Ventures, a subsidiary of Aramco. They invest globally in startups with a long-term view. They support the development of next-generation technologies and business models that will bring prosperity and positive impact on a vast scale.
REV Venture Partners
REV Venture Partners is a global venture capital partnership. They are backed by one of the world's largest content, technology and analytics companies, RELX.
Sanabil
Sanabil is a financial investment company that commits approximately $ 3 billion in capital per annum in private investments that include venture, growth capital and small buyouts.
Key Milestones



2011: Singlestore (then-MemSQL) founded. 




April 22, 2013: SingleStore announced general availability of the distributed version of its eponymous in-memory database and real-time analytics platform, which enables organizations to perform real-time analytics at Big Data scale.




April 22, 2015: Company celebrates two year anniversary of general availability of the SingleStore distributed, in-memory, relational database. Across two years, SingleStore experienced rapidly growing customer engagements with more than 40+ enterprise customers such as Comcast, Samsung, Zynga and Shutterstock, and $50M in funding from leading investors Accel Partners and Khosla Ventures, as well as a strategic investment from In-Q-Tel (IQT). 




January 21, 2016: SingleStore introduced a new open source benchmarking tool that generates continuous loads defined by a flexible configuration, dbbench 




April 21, 2016: SingleStore closed its series C financing raising $36 million. The oversubscribed round included new investors REV and Caffeinated Capital, as well as all existing investors Accel Partners, Khosla Ventures, Data Collective, IA Ventures, and First Round Capital. 




November 29, 2016: SingleStore announced SingleStoreDB Cloud, a fully managed service featuring a unified architecture for transactional, analytical, and streaming workloads. 




June 13, 2017: SingleStore announces general availability of SingleStoreDB Cloud.




March 1, 2018: SingleStore saw its fourth quarter commercial bookings top over 200 percent year-over-year growth.




May 15, 2018: SingleStore announced closing of its Series D financing, raising $30 million. This round was driven by new investors GV (formerly Google Ventures) and Glynn Capital, as well as existing investors, including Accel, Caffeinated Capital, Data Collective, and IA Ventures, bringing the total amount of funding for SingleStore to $110 million.




November 19, 2020: SingleStore ranked among Fastest-Growing Companies in North America on Deloitte's 2020 Technology Fast 500. 




July 12, 2022: SingleStore reached unicorn status, announces $116 million in financing led by the growth equity business within Goldman Sachs Asset Management (Goldman Sachs) with new participation from Sanabil Investments. Current investors Dell Technologies Capital, GV, Hewlett Packard Enterprise (HPE), IBM Ventures and Insight Partners, among others, also participated in the round. 




May 18, 2023: SingleStore announced the launch of SingleStore Kai™ for MongoDB® a new API that turbocharges real-time analytics on JSON (JavaScript Object Notation) and vector based similarity searches for MongoDB®.



Competitors
Snowflake
Snowflake delivers the Data Cloud — a global network where thousands of organizations mobilize data with near-unlimited scale, concurrency, and performance. Inside the Data Cloud, organizations unite their siloed data, easily discover and securely share governed data, and execute diverse analytic workloads.
Databricks
Databricks is the data and AI company. More than 9,000 organizations worldwide — including Comcast, Condé Nast, H&M, and over 40% of the Fortune 500 — rely on the Databricks Lakehouse Platform to unify their data, analytics and AI. Databricks is headquartered in San Francisco, with offices around the globe. Founded by the original creators of Apache Spark™, Delta Lake and MLflow, Databricks is on a mission to help data teams solve the world's toughest problems.
CockroachDB
CockroachDB is the world's most evolved cloud SQL database — giving all of your apps effortless scale, bulletproof resilience and low latency performance for users anywhere.
MongoDB
MongoDB empowers innovators to create, transform, and disrupt industries by unleashing the power of software and data